Lifestyle
Norway is The Best Place to Live on Earth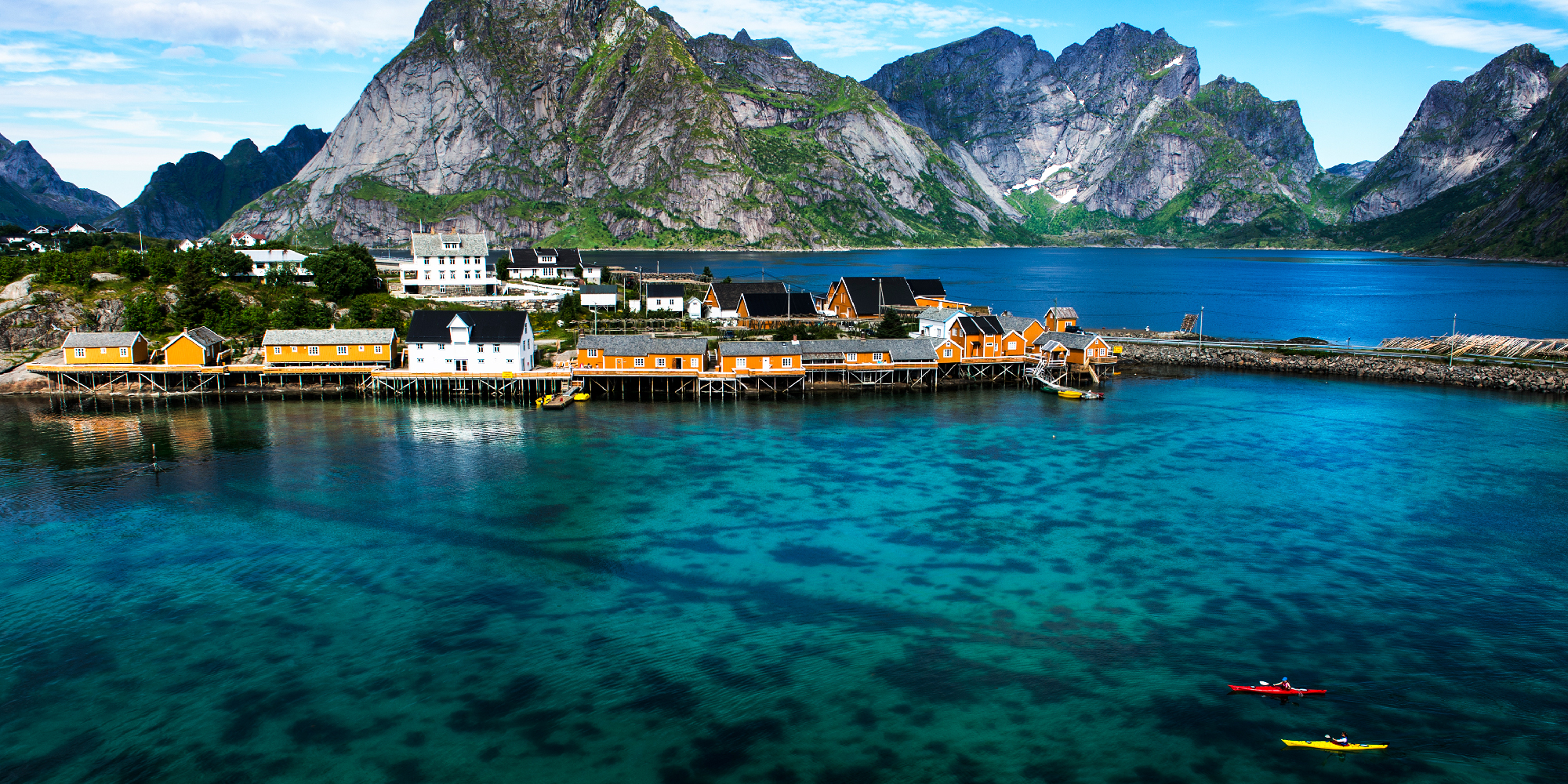 Norway is a country located in Northern Europe. It is bordered by Sweden to the east, Finland and Russia to the northeast, and the Skagerrak strait to the south, separating it from Denmark. To the west, Norway is bordered by the North Sea, and to the north, it is bordered by the Norwegian Sea and the Arctic Ocean.
Norway has a population of around 5.4 million people and its capital city is Oslo. The country is known for its beautiful natural scenery, including fjords, mountains, and forests. It also has a thriving economy, with a strong focus on technology, oil and gas, fishing, and shipping industries.
Norway is a constitutional monarchy, with a parliamentary system of government. Its current monarch is King Harald V, who has been in power since 1991. The country is also known for its high standard of living, social welfare system, and progressive policies on issues such as gender equality and environmental protection.
Norway is The Best Place to Live on Earth
Norway once again carried the day in the race of country's with most Human Development Index by UN as it is crowned with best place to live on the earth. For 12 consecutive years Norway is credited to be the best place to live on earth combining all factors. Scandinavian country Norway has a good many reasons to become no. 1 like very high life expectancy of 81.6 years, 12.6 years of average schooling for each citizens, per capita income of $64,992. For its outstanding per capita income it was also named world's most prosperous country for the seventh year.
A report by United Nation Developmental Program indicates Norway has increased incomes, high investments in healthcare and education, strong government structure, exquisitely scenic and rich tourism industry, immensely profitable oil driven economy which are enough to make this country on the top of the list as best place to live on the earth.
In the list Norway's overall score in Human Development Index is 0.944 which is followed by Australia and Switzerland, with scores of 9.44, 0.935 and 0.930 respectively. Jens Wandel, head of the program's administrative department highlighted Norway's undisputed success by saying, "Norway has over time managed to increase its income, and at the same time, ensured that incomes are relatively evenly distributed,"
UN measure The Human Development Index (HDI) in 188 counties which is released in UN's annual Human Development Report. It categorizes countries in respect to basic human developments like healthy lifestyle, access to knowledge, life expectancy and decent standard of living.
Niger is placed with the lowest score in the list with 0.348. Syria and Libya are two countries with steepest falls in HDI while the former dropped 15 places, the later slipped 27 places. The five countries having extremely low Human Development Index in the list  ranging from 183rd to 188th are Burkina Faso, Burundi, Chad, Eritrea, Central African Republic and Niger.
India at all events is ranked 130 in the index with five places ahead of last year. Other countries in the top 10 lists are Denmark, the Netherlands, Germany and Ireland, followed by the United States, Canada and New Zealand.
The report also reveals some darker side of human development like 830 million people in the world are still classified as "working poor" (earning under $2 a day) by the UN, some two billion people were able to move out of extreme poverty over the last 25 years.
Places to visit in Norway
Here are some of the top places to visit in Norway: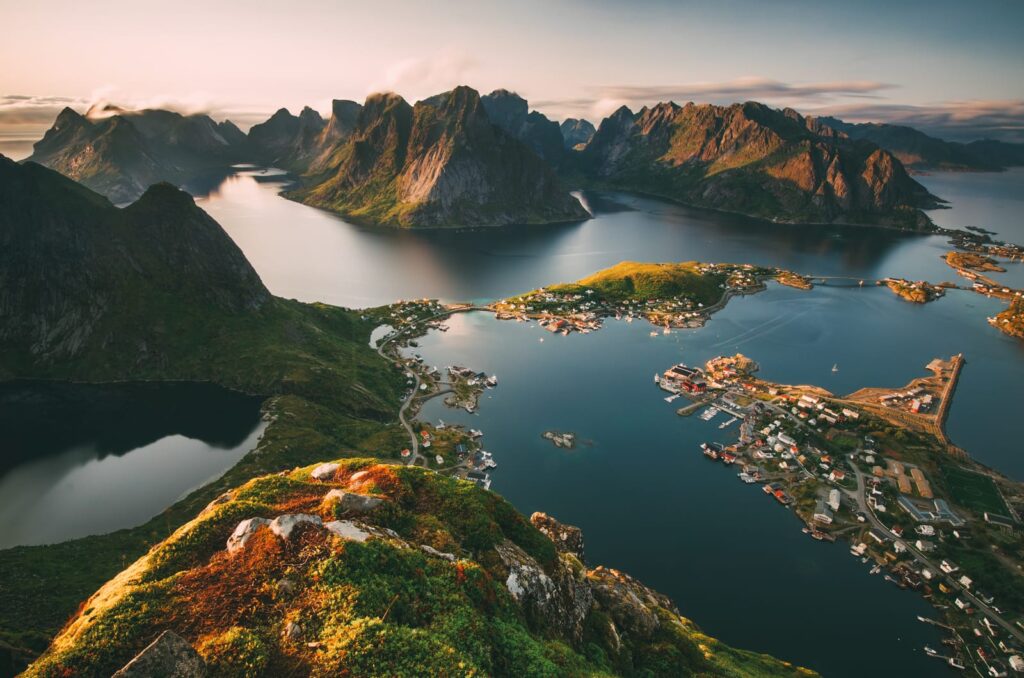 Oslo: The capital city of Norway has many attractions including the Royal Palace, the Vigeland Sculpture Park, the Viking Ship Museum, and the Oslo Opera House.
Bergen: This coastal city is known for its colorful houses, historic wharf, and beautiful surrounding mountains. It is also a UNESCO World Heritage site.
Geirangerfjord: This fjord is one of the most famous natural attractions in Norway, known for its stunning views of steep cliffs, waterfalls, and crystal clear water.
Tromsø: This city is located in northern Norway and is known for its scenic beauty, including the northern lights, fjords, and snow-capped mountains.
Lofoten Islands: These islands are known for their stunning natural beauty, including pristine beaches, towering mountains, and quaint fishing villages.
Preikestolen: This famous cliff is located in southwestern Norway and offers spectacular views of the Lysefjord below.
Flåm: This village is known for its picturesque setting and the famous Flåm Railway, which takes visitors through some of the most beautiful scenery in Norway.
Trondheim: This historic city is home to many cultural attractions, including the Nidaros Cathedral, the Old Town Bridge, and the Trøndelag Folk Museum.
Stavanger: This coastal city is known for its beautiful harbor, historic buildings, and nearby natural attractions such as the Lysefjord and Pulpit Rock.
Svalbard: This remote archipelago in the Arctic Ocean is known for its polar bears, glaciers, and unique wildlife. It is also a popular destination for adventure tourism.
Read this article : USA Higher Education Most Popular in the World
Norway is The Best Place to Live on Earth
was last modified:
June 10th, 2023
by