Videos
Horrible Honeymoon husband killed his wife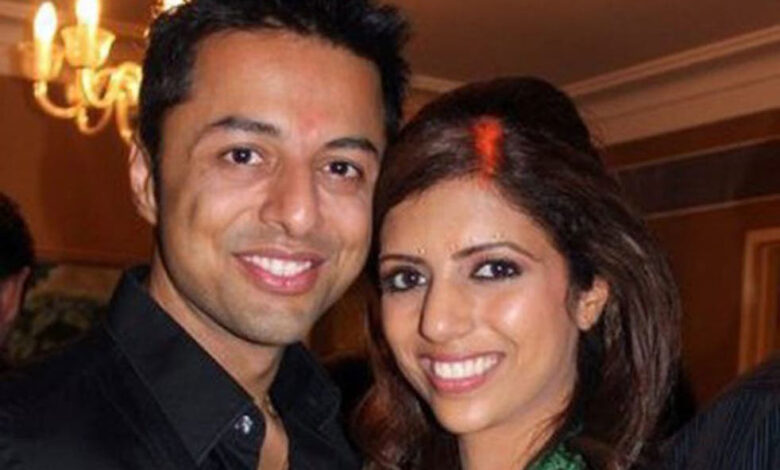 Friends, in today's post, there is a story of two billionaire families, one of them is a family named Shrien Deewani, a British billionaire of Indian origin who is Indian but has settled in UK and on the other hand an Indian-origin Swedish girl named Anni. His father was also a very good business man, he was also a billionaire.
It was a matter of coincidence that a boy and a girl who are Hindustani but both settled in different countries, a UK and a Swedish, both of them get married in 2010 with the consent of the family, both of them get married with great pomp. Yes, VIPs celebrities are invited, there is also their wedding coverage in the media.
After marriage, both of these couples decide to go to South Africa for Honey Moon because Shrien loves South Africa, then both of them decided that they will go to South Africa for the honeymoon, then Shrien and Ani will celebrate their honeymoon after a week of marriage. reach South Africa.
After going to South Africa, everything went well for the next few days, but then Anni notices that Shrien is often busy on the phone, sometimes messages, sometimes WhatsApp, sometimes calls and when Anni tries to peep into her phone. So he suddenly puts away his phone, So it was something strange and it happened many times due to which Anni started getting a little doubt then she felt that there is business, friend, there is also something called privacy, there are many things, so she ignored this thing but this thing was sitting somewhere in my heart.
Both were enjoying in South Africa were considered honeymoon, One night these two were having candle light dinner in a cafe. During that dinner, everything was going fine, but after some time, Anni notices where both of them were having dinner, while a couple was sitting at the other table a little farther away. And Shrien's attention was mostly towards that table, but Anni could not understand which of the two Shrien was looking at the boy or the girl, She had some doubts, after a while suddenly Shrien says to Anni you sit here. I have an urgent call, I will be back and he leaves the cafe.
After coming out, he does not come back for a long time, then Anni has some doubts. Similarly, doubt had haunted her mind. When she goes outside the cafe, she sees that Shrien is coming back fast, then the matter ends the same. After this, both of them reach the hotel. After reaching the hotel, the same night Shrien says I am going out for some urgent work, have to meet someone, I will come back soon, you wait and he leaves the hotel.
Seeing all this, Anni's suspicion changes completely and as soon as Shrien leaves the hotel, Anni starts following him silently. Then she sees that he goes to the back side of the hotel where someone else is present, then both hug and kiss each other. Seeing all this, Anni gets very angry and she turns back to go, Dewani sees her by coincidence. Now Devani's condition gets worse that his wife sees her in this condition, he runs after her and catches Anni. Shrien tries to convince her.
It is night time, both are outside the hotel. Shrien is trying to convince her, At the same time, a car stops near them, in which three people are riding, two people get down from that car and make them sit Shrien and Ani in the car at the gun point, and takes it with itself. After that, both of them disappeared for the next two days. Here the families of both of them were upset because they could not talk to them for two days.
When they inquired at the hotel, they came to know that these people have not even come to the hotel for two days, their family members of both of them could not understand what happened, during this time they also filed a report with the police.
After two days suddenly Devani's call goes to his house and he tells his story that we were outside the hotel some people came and kidnapped us but after two days I talked to him about some money, that I will give it, then he put me in a car and threatened that if anyone told about us, he would kill me, I got out of there somehow.
Then he asked where is Anni? Shrien says he has shot Anni, This thing reached Ani's house, her family got upset, then they reached South Africa, there they dominated the police. Police registered a case after that they started searching for the murderer. CC tv footage and everything else finally found the car that was used that night. Then the driver of that car was arrested after that two more people were arrested through him. So overall it was found that that night there were 3 people in that car, the name of the driver was Jola Tongo, one of his companions was Maziba Madonda and a third was Jalile,
When these three were arrested by the South Africa Police, they said yes, I have committed this crime. I shot Anni, then the police asked why did you leave Shrien, then all three of them told that in fact, Shrien had hired us as a Give contract killer to remove Ani from his life. When this matter came to the fore, Shrien directly became the culprit of this murder. But during this investigation, Shrien Dewani has returned to Britain from South Africa.
After his return, these people are caught and all this is revealed. Now the South African police were looking for Shrien Dewani, they talked to Britain and then Shrien Dewani is sent from Britain to South Africa. During this, the three criminals Jola Tongo, Mazhiba Madonda and Jalile were arrested and prosecuted, and all three got punished The one who fired was sentenced to life imprisonment, The driver was sentenced to 25 years, And the third one got a sentence of 18 years because he had become a government witness.
When Devani reached South Africa, then the case came directly on the main accuse, now Devani is a billionaire, and the other is a murder case, the matter of giving betel leaves and the murderer himself is accepting the trial goes on and there are ups and downs in this case.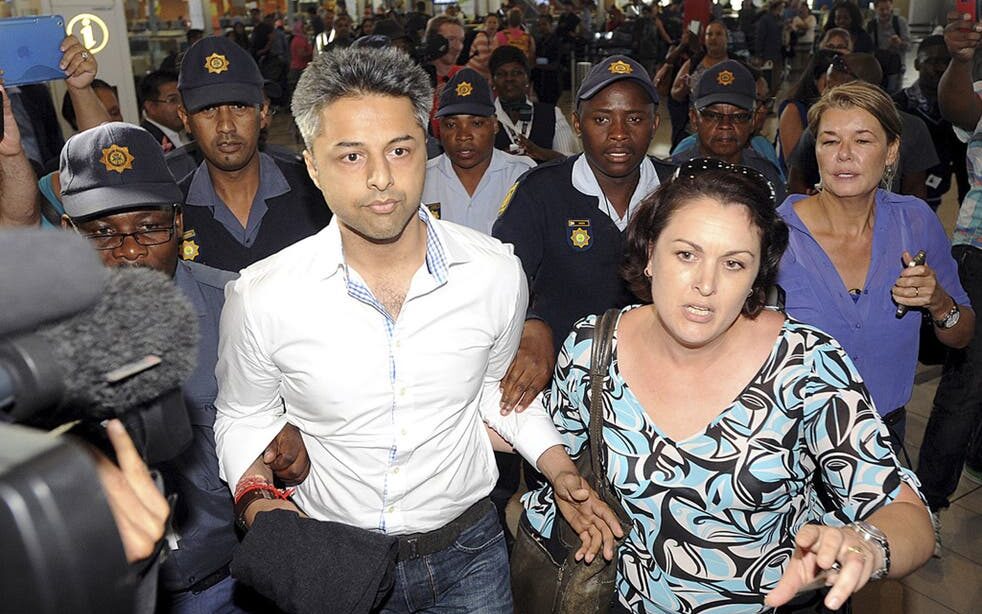 The first thing Anni's family wanted to know that what happened actually so Shrien killed Ani on their honeymoon. While both of them were married by wishes. Both had met each other before marriage, and both of them also had family consent. Then what happened after the week of marriage what secret came out so Anni died. Shrien Dewani was always silent in the court about this thing He didn't say anything, he kept telling himself innocent and he also said that these three are lying that I have hired them as a contract killer. He never admitted to murder and he kept saying that I do not know these three.
The South African Police kept investigating the entire incident but they got stuck on one thing, south African Police could not establish any link between Shrien Dewani with these three to pay money, or any phone records. All three said that they never talked on the phone direct face to face talk, the police continued their investigation but he kept on denying.
Then there is a twist comes in the court when it was asked that there was a fight between you two, it is on record. Because from the CC TV footage of the restaurant where you were having dinner, it is clear that both of you were fought. Then he told one thing in the court that actually I am a guy Anni had seen me in a compromising position with a boy after that, this quarrel escalated and I tried to explain to her and almost she understood, then we were kidnapped, three people came and took us away and then they shot Ani, but this thing is not related to the murder.
Then the court asked why did you have a fight with your wife in the hotel where you were having dinner. Then he said that the table on which the couple was sitting was actually looking at the boy, not the girl, who was a Brazilian citizen. He was an old friend of him and they had a homosexual relationship. By chance, he had come to South Africa at this time. And that's what he saw, after that he also met her outside the hotel that night, both were hugging, only then Ani had seen.
To this point the matter came to the fore, but he kept denying the murder, the finger was also raised on the South African police, many times the police do not do their work honestly, they deliberately ignore the evidence, due to which the murderer gets released, South African Police There is also a very infamous police in bribery matters, so it is said that perhaps this case was weakened on the basis of money.
This incident happened in 2010 and in 2014, the South African court acquitted Devani from this case due to lack of evidence of Ani's murder. In 2014, Devani returned to Britain after being acquitted of this case.
Here Ani's parents were constantly crying that justice was not done to them. They don't even know why Ani was killed. Three years pass, in 2014 the court's decision came and in 2017 Devani posts a photo on social media. This photo was of a Brazilian photographer named Martin, it was a very intimate relationships pictures. He posted on social media, he also revealed the relationship between himself and that photographer Martin that they are both friends, both are guys and both want to be together.
After this post, the people of Ani's house came to know why Ani was murdered, they believed that he was a guy, Ani had seen him and at that time he was afraid that if Ani opened this secret, then there will be a lot of infamy, because of this Shrien removed Anni from his life, and he always went on business trips to South Africa, he had very good links there, so it was not very difficult for him to do this work
Friends, how did you like this crime story, please give us your feedback and stay connected with us for such facts related articles and stories.
Never miss breaking news or exclusive stories about your favorite celebs, TV series, and more by subscribing to GNT's daily email!
Horrible Honeymoon husband killed his wife
was last modified:
April 28th, 2023
by