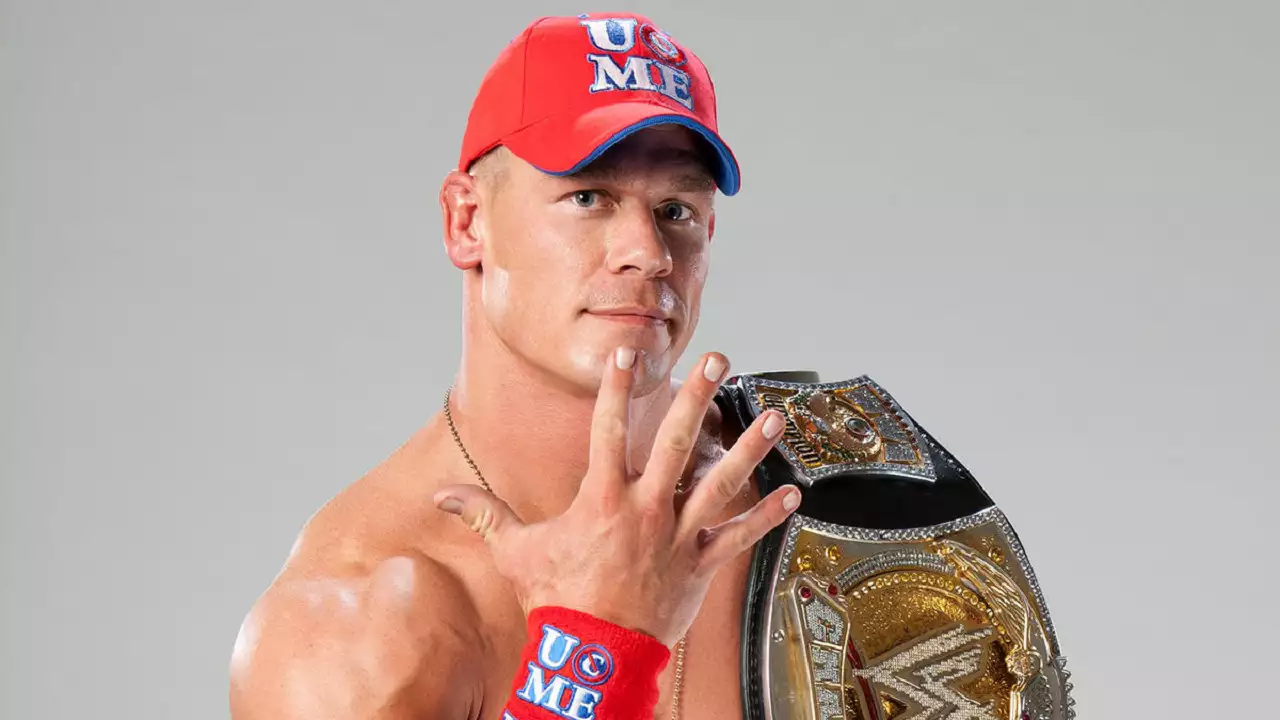 Former professional wrestler John Cena is now an actor and a TV personality. On April 23, 1977, he was born in West Newbury, Massachusetts, in the United States. Cena started his wrestling career in 1999, and in 2002, after spending a number of years honing his skills and competing on the independent circuit, he joined World Wrestling Entertainment (WWE).
Cena rose to prominence and gained international recognition as a wrestler while he was a member of the WWE. The WWE Title, the World Heavyweight Championship, and the United States Championship are just a few of the titles he has won. Cena is known for his catchphrase "You can't see me" and his signature move, the "Attitude Adjustment."
Cena has acted in a number of films and television programmes throughout his time in professional wrestling, including "Trainwreck," "Bumblebee," and "The Suicide Squad." Along with hosting a number of reality programmes, he has also been on "American Grit" and "Are You Smarter Than a Fifth Grader?" Cena is renowned for his charitable endeavours and holds the record for most wishes granted by a celebrity with over 650 for the Make-A-Wish Foundation.
John Cena
John Cena is a physically imposing figure is given below ;
Full Name
John Felix Anthony Cena
Date of Birth
April 23, 1977
Age
45
Gender
Male
Place of Birth
West Newbury, Massachusetts, United States
Nationality
American
Occupation
Professional Wrestler, Actor, Rapper
Height
6'1″ (185 cm)
Weight
251 lbs (114 kg)
Spouse
Elizabeth Huberdeau (m. 2009–2012)
Partner
Nikki Bella (2012–2018)
Notable Achievements
16-time World Champion in WWE, 2-time Royal Rumble Winner, Most-requested Celebrity for Make-A-Wish Foundation (600+ wishes granted)
Social Media
Twitter: @JohnCena,
Instagram: @johncena,
Facebook: @johncena
John Cena achievement
Over his career in professional wrestling and entertainment, John Cena has accomplished a number of things, including:
25 championships in WWE, including 16 world championships, tying the record for most world championships won in WWE history with wrestling legends Ric Flair and Randy Orton.
Two-time Royal Rumble winner, one of WWE's premier annual events.
Host and executive producer of "Are You Smarter Than a 5th Grader?" and "American Grit," two popular television shows.
Starred in multiple successful movies, including "Bumblebee," "Blockers," and "F9: The Fast Saga."
Granted over 650 wishes for the Make-A-Wish Foundation, making him the celebrity with the most wishes granted.
Written multiple books, including the best-selling "Hustle, Loyalty & Respect: The World of John Cena."
Inducted into the WWE Hall of Fame Class of 2021 for his contributions to the wrestling industry.
Read this article : Lamar Jackson's Tweets Are Discussed By John Harbaugh
Net worth
As of the report as of 2023, John Cena's net worth was estimated to be around $80 million USD. Cena has earned his fortune primarily through his successful career in professional wrestling and entertainment, as well as various endorsement deals and business ventures.
Collaboration
John Cena has collaborated with numerous individuals and organizations throughout his career in various capacities, including:
In wrestling, Cena has collaborated with many fellow wrestlers such as The Rock, Randy Orton, Edge, Triple H, and many others.
In music, Cena has collaborated with several musicians, including rapper Wiz Khalifa on the song "All Day" and artist Bumpy Knuckles on the song "The Greatest."
In film and television, Cena has worked alongside actors such as Dwayne "The Rock" Johnson, Amy Schumer, Mark Wahlberg, and many others.
Cena has also collaborated with many charitable organizations, including the Make-A-Wish Foundation, the Susan G. Komen Foundation, and the Boys and Girls Clubs of America.

Never miss breaking news or exclusive stories about your favorite celebs, TV series, and more by subscribing to GNT's daily email!
John Cena
was last modified:
May 3rd, 2023
by