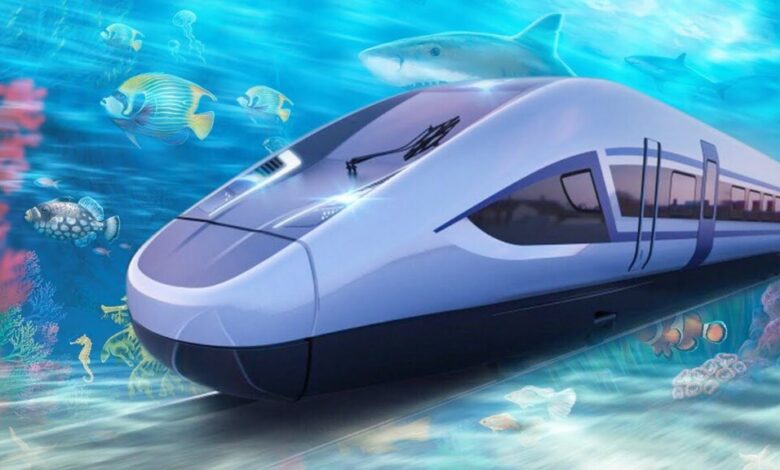 The train will run under the sea: Mumbai to Dubai in just 2 hours through Underwater Tunnel
Friends, perhaps you have also never thought that you will travel from India to Dubai without flight, or will travel by train. Rarely would such a thought come to anyone's mind, but as technology is advancing, we are achieving new heights. After Hyper Look Train and Driverless Flying Car, UAE is now planning to work on another dream project of the future, and if this planning becomes successful then you will soon be able to travel between Mumbai and Dubai by train and that too by the train which will travel from under the sea.
It is said that "transportation is transformation" Means that if you want to develop a country or any area, then change the transportation system there, then see that country and area will develop on its own. Nowadays, transportation has developed on a different level, otherwise, a few years ago, no one even thought about flying cars, flying bikes, and flying cycles.
In this era of development, now India is also progressing rapidly, in whatever field it is, the work of bullet train between Mumbai and Ahmedabad is a step in this direction of India. And if all goes well, then in the coming time the common man of India will be able to travel from Mumbai to Dubai with the help of high speed train, that too in just 2 hours, and this train will be underwater high speed train which will connect India to UAE.
This is the first major initiative by the UAE to build an underwater rail network. Let us tell you that this rail route will be about 2000 km which will connect Mumbai of India and Fuje-Hara city of UAE. That too passing through the Arabian Sea. If seen, this is a mega project because once this project is ready, then UAE will be only 2 hours away from Mumbai i.e. you will be able to cover the distance from Mumbai to Dubai via sea in just two hours.
With the completion of this ultra high speed underwater rail network, these two countries will be of great benefits. The first advantage will be that the common man will also be able to travel from Mumbai to Dubai and Dubai to Mumbai in just 2 hours and secondly there will be direct connectivity for trade between the two countries. This mega project will be a path breaking project, having direct connectivity, goods transport between them will also increase, import-export between the two countries will become easier.
If this project becomes successful, then the most important thing will be that crude oil will reach India directly through the sea and in return, sweet water from India can be transported directly to Dubai. Let us tell you that there is a big problem of water in Dubai. Dubai converts salt water into fresh water to meet its drinking water needs. If this project is completed, then sweet water of India will be easily exported to Dubai. In this way, both the countries will benefit greatly from this project.
Underwater Tunnel
Now let's talk about the challenges in this project, It sounds very amazing to hear, where it takes 3-4 hours to travel by flight to Dubai, the same high speed underwater train can reach only in 2 hours. But this is not easy, what will happen if this train becomes a victim of an accident during the journey in the sea, then how will help reach the people under the sea, what if there is a natural disaster or tsunami, then how can the passengers of this high speed train be rescued under water.
It is also very important to find answers to these questions. Experts believe that in this 2000 km long rail network, both the countries can make their check points in between so that, if an accident happens, help can be provided to the people immediately. But do you think just two check posts will be enough.
Another option is that initially this route will be used only for goods trains and not for any passenger train between the two countries for a few years. Means the export import will be done. Once these two countries have come to the conclusion that it is okay to travel on this route, then after proper testing it will be opened for Passenzer trains.
The second challenge is that if a tsunami strikes, then how to avoid the untoward incident on the rail route.
According to experts, both the countries together will have to develop an alarm system in a large part of the sea so that this underwater rail route can be suspended immediately as soon as a disaster like tsunami is detected, or because of today's high-advanced technology. With the help, it should be made so advanced and strong that it is capable of withstanding such a disaster.
Anyway, considering this highly advanced engineering technology today, all this is not so difficult. It is not that such an underwater train project is being talked about for the first time. Let us tell you that a part of the bullet train work which is going on between Mumbai and Ahmedabad is also going to pass through the sea, on which work is going on at present, the same China is also going to connect its country with America. Is planning to work on a rail network, a large part of which is going to pass through the sea, according to China, this rail route will go through Russia and Canada to America.
And the city of Turkey is like a link between Eurasia, Europe and Asia, which connects these two coordinates. However, for this, there are two substantial bridges through which Europe and Asia connect, the heavy traffic here spoils a lot of time of the people, due to which there is a lot of loss in the trade also, to meet this shortcoming, to overcome this problem, an alternate route is being made which will operate under water.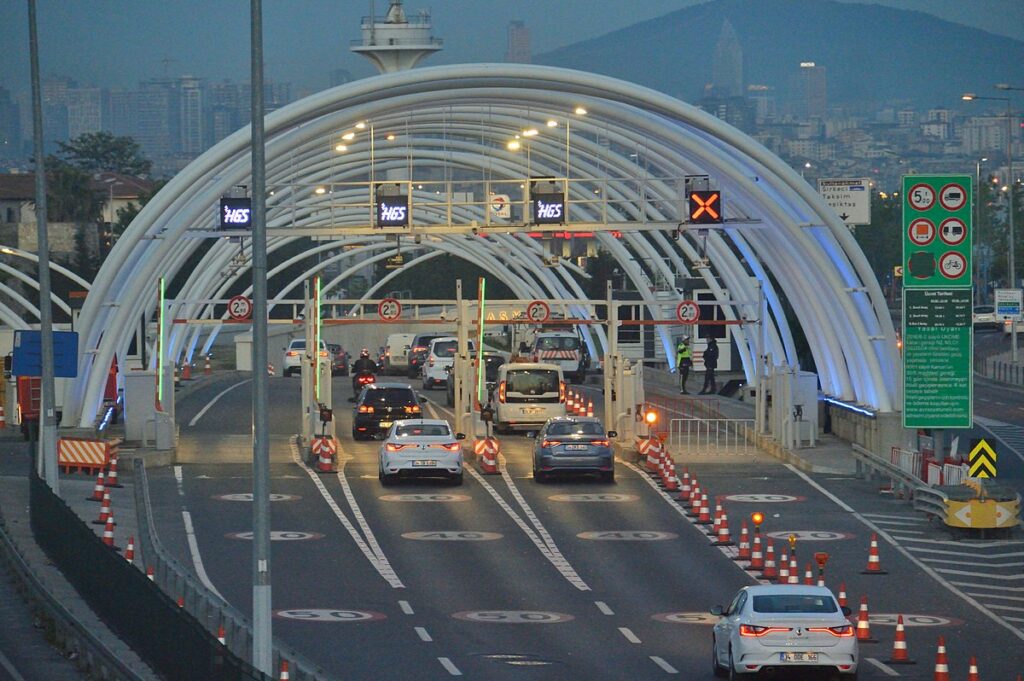 Eurasia Tunnel being built in Turkey, a super highway being built for $ 1.25 billion, which will cover the distance of about one and a half hours in just 15 minutes, this tunnel is 3.4 km long. On which the work is going on very fast, for this, the way is being made by drilling holes in the rocks present under the water, let us tell you that the place where this tunnel is being built is an earthquake zone, which means earthquakes often occur here.
Despite this, this tunnel has been designed in such a way that it can easily withstand even the biggest earthquake. In making the tunnel, the engineers also believe that the technologies that are being used in making this tunnel can easily withstand the force of earthquake and the devastation of tsunami and there will be no damage to the tunnel.
Friends, if you want to progress then you have to go beyond the imagination, our engineer scientists have done many such things which were impossible but they have done it successfully, then this will also happen, just to see how long this project will be ready.
Mumbai to Dubai in just 2 hours through Underwater Tunnel
was last modified:
April 30th, 2023
by