After NASA, What is the ranking of ISRO in the world, Top Space Agencies in the World
Since time immemorial, people living on this earth have always been interested in knowing that apart from this world, is there any other world where any living beings live? To know all these questions, man established the space centre, then through this space centre our scientists peeped inside space and much information came out, space is mysterious, infinite, and immeasurable. Scientists from all over the world are trying to unravel its mystery. Going into space is not a new thing now for the humans. Today we will talk about the top 10 space research agencies of the world who have won the flag of success in the world of space science.
International Space Science Institute
International Space Science Institute, Switzerland. This institute was established in the year 1995. This institute is a non-profit organization, it is a space centre in Switzerland, which is supported by the European Space Agency. From 1995 till now, the International Space Science Institute has been proud of many success stories, due to which it is constantly maintaining its place in the top ten agencies. This institute works on Planetary Science, Cosmology, Solar System Research and Science. This agency has also invented new techniques from time to time so that it can help to go to space and understand space. To increase it further, agencies from other countries including NASA also help it when needed.
International Space University
The International Space University of France is a non-profit university. The International Space University, which was established in the year 1987, provides the world's best aerospace training. The teachers who teach here are space agency leaders, astronauts and space engineers in the world of space science. Technically it is not a space agency but still it is on the ninth place in this list because the students here are a successful scientist in many space agencies where they have successfully done their work. The French government's space agency CNES is also a top research agency with its headquarters in Paris. Although CNES has not been able to make it to this list yet, a lot is expected from it in the coming years.
Space Studies Institute
The Space Studies Institute of America is in California, which is a non-profit space institute, this institute was created in the year 1977. The main objective of this institute is to make available all kinds of energy present in space for human beings. Since the time when this space agency was created in 1977, this agency has done a lot of work. This institute has made a huge contribution in the mechanism related to transport. Apart from this, it has also worked on propulsion systems, low cost space access. Simply put, it has achieved a lot of success in reducing the cost of going to space, for this these agencies are still working so that researchers can do more research in space research, and less cost.
Space x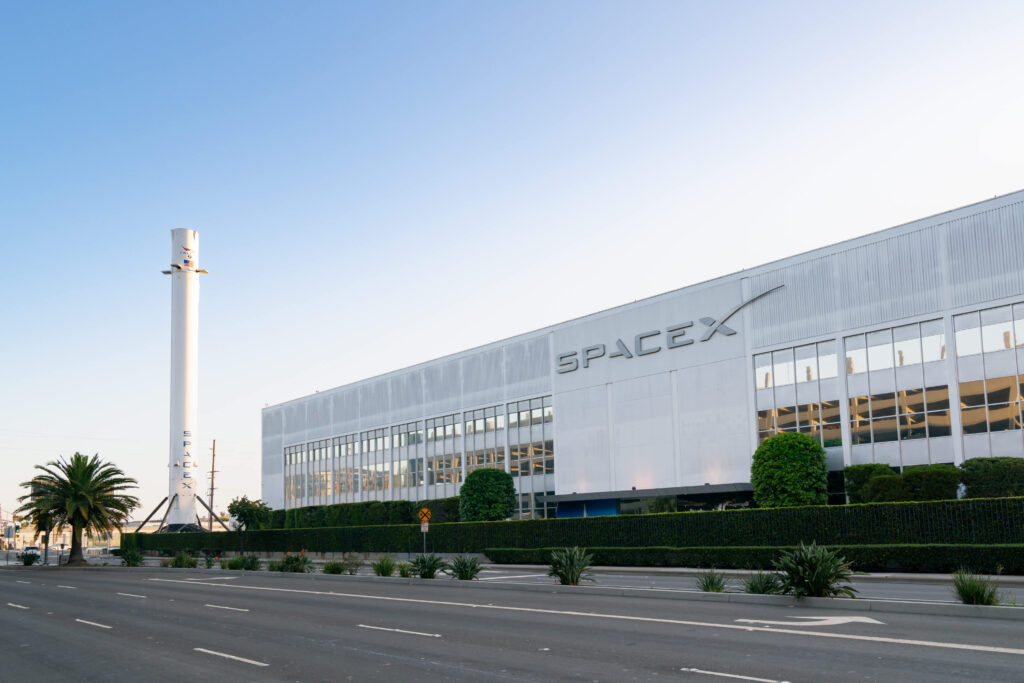 SpaceX is the world's first private space research company founded by Elon Musk. Space X was established in the year 2002, as we know Elon Musk likes to work on his new ideas, he did the same in Space X where the rest of the space agency runs after satellites. At the same time, there is no satellite in the secondary goals of Space X. The main props of Elon Musk and SpaceX are to reduce the cost of going to space. They believe in reusable technology and at the same time, SpaceX is constantly working hard on its Mars mission. The goal of Elon Mast's company SpaceX is to send humans to Mars by 2024 or earlier.
China National Space Administration
This Chinese space agency develops the space program for China. The China National Space Administration was established in 1983. Jiuquan Jiuquan Satellite Launch Center is the primary space port of China. The surprising thing is that this agency spends 1.3 billion US dollars on its experiments in a year. To date, eight Chinese scientists have gone to space for different space programs by this agency. FBI 2011 and FBI 2013 are major projects of this agency.
Indian Space Research Organisation
Indian Space Research Organization is the space research agency of our India. ISRO was established in 1969, ISRO's main motto is or simply say that the main purpose was to work hard in space for the development of humans, ISRO has created many success stories one after the other. The whole world was surprised, By sending a spacecraft into orbit of Mars, in only US $75 million by ISRO in 2014 You will be surprised to know that this mission of ISRO was one of the cheapest successful space mission in the world, ISRO has carried out many more missions, including Chandrayaan 1 and Chandrayaan 2. Currently, the annual budget for the Indian Space Research Organization is US$1.8 billion.
Japan Aerospace Exploration Agency
JAXA is the National Space Agency of Japan. The main objective of the Japan Aerospace Exploration Agency, which was established in the year 2003, is to search for life in space. The reason for this agency to be in the top 4, it has worked hard because it was established after building many small and big space centers, yet it achieved this position in a very short time. The annual budget in place is US$4.4 billion.
European Space Agency
The European Space Agency is an inter-government agency, so no countries in Europe have been named. It was established in 1975 by 20 countries of Europe. The major purpose of this agency is to search for life in space and moon exploration, this agency employs more people than any other agency in the world, the European Space Agency employs more than 2 thousand people, which is a record in itself, and has an annual budget of US$8.1 billion.
Russian Federal Space Agency
This space agency of Russia is also called Ross Cosmos in short. Russia is at the forefront of many matters, it is also second in the Space Research Centre, this Ross Cosmos Agency has done many successful missions, which include Return to Moon and Return to Venus. GLONASS was also a mission of the Russian Federal Space Agency in which they simultaneously launched 24 Sterlite. Currently, Ross is working on the cosmos Phobos and Luna missions where Phobos 1 is the Mars mission. There is the Luna 1 Moon mission. The annual budget of the Russian Federal Space Agency is US$5.6 billion.
The National Aeronautics and Space Administration
The National Aeronautics and Space Administration is an independent organization that was established in the year 1958, no other space agency has been able to become better than NASA of America. NASA has raised many flags of success in space, that is why today it is sitting on the number one chair, according to a survey, when surveys were done among people in different countries, it was found that NASA is the only immediate space agency about which People know. NASA's most famous space research programs to date include the Sky Lab, Space Shuttle and Apollo missions. Of every $1 earned in America, $0.005 goes to NASA. About $19 billion is spent on NASA annually. NASA is currently exploring the body of the solar system and is also aiming to take humans to Mars by 2030, what do you think by 2030, we humans will be able to go to Mars.
This is the world's top 10 space agency, which keeps on discovering new techniques to understand the depths of space, which has achieved many achievements including finding life on Mars.
Never miss breaking news or exclusive stories about your favorite celebs, TV series, and more by subscribing to GNT's daily email!
Watch on Youtube Top Space Agencies in the World
After NASA, What is the ranking of ISRO in the world.
was last modified:
April 30th, 2023
by